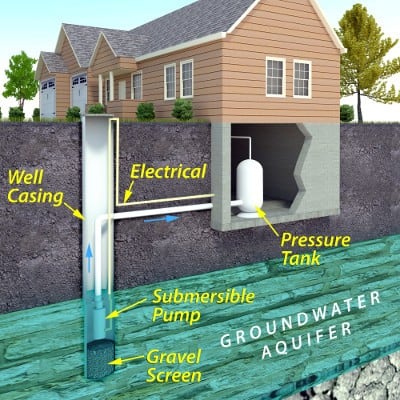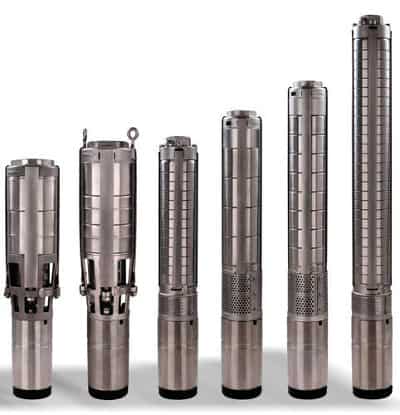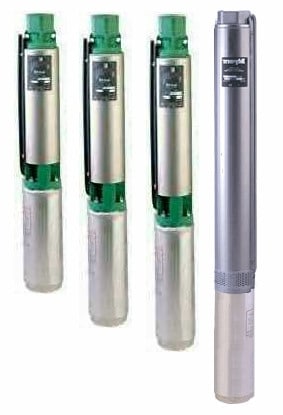 Well Service & Maintenance
Low Water Pressure or No Water
Low water pressure issues are a common complaint for home owners & business with private wells.  The good news is "you don't have to put up with it".
Unfortunately, tracking down the issue can be a bit tricky for the average homeowner. Is it low flow or low pressure? Do you have problems with sediment, iron, or hard water in your area? Over time, sediment can build up in your water pipes and cause slower flow.
Water pressure drops off when another faucet or showers is turned on? Installing a constant pressure system could fix the problem.  As water demand increases, the controller speeds up the pump to maintain constant pressure throughout your home.
Your well pump is the main component in your system and is responsible for lifting water from your well into the pressure tank.  When you turn on a faucet or shower, your system detects a change in pressure and the pump turns on to bring additional water up from the well.
Air spitting out of a faucet, dirty water, odd noises, or unusually high electric bills are often clues your pump may be faulty.
Our team is well versed in troubleshooting your well system and if a new pump is required, we recommend Grundfos & Pentair Myers pumps.  In short, they are built to last and we've had years of success using them.
Coliform bacteria is the most common reason home owners & businesses may have to perform a well chlorination process.  When done correctly, the entire well, storage & pumping system, and all of your home plumbing will be treated.
Initially, chlorine levels in your water will be too high for showers, laundry, or any other normal use.  In 24-36 hours, the process of discharging the chlorine from your well will begin and your well will naturally dilute the chlorine to the point where it is safe to resume normal use.
Well Pressure Switch Problems
A well pressure switch simply tells your well pump to turn on & off.  It's designed to simply monitor pressure and let more water flow into your system when the pressure falls below a certain PSI (pounds per square inch). It then turns off your pump when the PSI hits the maximum amount allowed.
Common issues can include a clogged pressure sensor, a damaged diaphragm, bad electrical contacts, and a pressure switch leaking.  
Annual or semi-annual well maintenance will often catch or prevent well pressure switch issues.
Most frequent questions and answers
Maybe. For larger families who use lots of water, constant pressure systems are beneficial.  These units cost a bit more but do a great job of maintaining water pressure when your teenagers take 30 minute showers, the dishwasher is running, and the lawn sprinkling kicks on.
New rural home owners may not immediately remember that well pumps run on electricity and don't work when storms knock out the power. Regardless of the situation, our first suggestion is to check your power source. A tripped circuit breaker may need to be reset.
If you hear your pump running but there's no water coming out or only a trickle, we suggest turning off the power to your pump and calling us for troubleshooting.  
Water pressure is extremely important to any well system and there are several components we should check.  Gradual reductions in water pressure can sometimes be attributed to clogged screens (if you have them), or a faulty switch not detecting the pressure correctly.
Feel free to reach out to Broekhuis Well Drilling at (269) 751-2143.  Our team can get a good idea of your issue just over the phone. In most cases, you aren't going to need a brand new installation — simply some maintenance or a replacement of a part.
Well Pump Brands We Trust
Broekhuis Well Drilling is here to assist you with all of your well system issues.  Our team is well versed in Michigan wells and we'll quickly troubleshoot any issue you may be having.  Let's get the water flowing like it should.